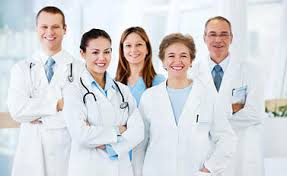 While people living in proximity to their dentist fail to go and even avoid dental appointments, people living in rural areas cry out for a dental care service. The lack of oral health treatments put most of the rural area dwellers at risk and prone to degradation of their dental health.
Dentists are less likely to practice in rural areas due to a lot of aspects. The relationship of the lack of dentists and the growing rate of troubled residents has not been given more thought for quite some time.
Residents can only rely on their oral hygiene practices to avoid and prevent toothaches and other dental issues. This does not address the demand for treatments of more people that face serious dental health cases though. Preventive dental care is not even given or provided for them which make these residents candidates for serious dental problems. The limited supply of dentists put them at risk not only on the dental aspects but in their holistic health as well.
City dwellers would not have as much worry as the rural folks knowing that dentists would be right around the block at their disposal at any time. Dental practitioners prefer to have their own business near their communities and near the comfort and convenience offered by the city.

It's a shame that the access to dental health care is being taken for granted while others who actually need it fails to find one in their community. For those who can't afford the travel expenses, some people would even go for long rides to reach a dentist.
Facing the reality that most rural area dwellers have lower income than people from cities put the dentists in a hard position. Knowing that most dentists own their businesses and that rates are much higher in the city pulls more weight on income than public service. More than being oral health practitioners they also are running a business. The capacity of residents to afford much less have health care coverage also plays a big role in this problem. It is also one the leading cause why more rural area residents put their oral health aside and get along with their lives living like they don't need it.
The unavailability of health care providers makes most of the rural area dwellers undervalue the evident importance of their dental health. It is easier to brush off oral health issues because there is no one there they could talk to or consult their problems with. It's as if a wall is created for them not to reach their needs; a wall that residents fail to break.
The encouragement and care of a dental practitioner in keeping your dental health in tip-top shape is important most especially in times of misinformation or doubts cloud up decision making with regards to your dental health. The lack of dental practitioners surely is a sad fate for rural area residents and solutions should be made available for them. Since among the advocacies of dentists in downtown dental in San Jose is to extend dental aid to hard-to-reach areas, this could be the starting point of others to do the same, too.