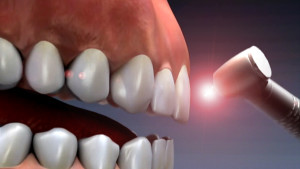 Dentistry has changed now. With its new form of dental technology, dental treatments have never been this comfortable! Of course, let's not forget those who work behind it. All thanks to professional dentists!
The most in-demand and advanced technique of dentistry is laser dentistry. This field works and specialize in improving your experience in dental surgery. This involves comfort and convenience—both to dentist and patient!
As we all know, laser corrects your dental problem through the use of an intense light beam. The light helps vaporize or cut the tissue which removes bacteria and infection. Dental laser is the fastest mean of cleansing the area that requires restoration. Since it uses light as a way to cut, cleanse and vaporize the affected area or tissue, this advanced method doesn't need the drilling procedure. This is very beneficial especially to those who suffer from dental anxiety and fear.
Using laser on different dental surgeries promotes comfort and easiness to patients. The lesser discomfort a patient experiences, the better. Moreover, laser surgery comes with less recovery time. Therefore, you don't need to see your dentist for long appointments which is less hassle to you and your financial savings. These are suitable to different dental treatments. This method is available in handling:
Dental caries or cavities affect any kinds of individuals, specifically toddlers and kids. This is the result of dental neglect and excessive eating of sugary foods and drinks which causes tooth decay. With dental laser, your dentist can remove tooth decay. Lasers can cure minor and extreme cavity cases and harden the composite resin filling treatment for the decayed tooth.
Endodontic treatments' success rate also improved thru dental laser. They can melt or extract your tooth's infection especially to the sensitive tubules of your dentin. If your dentist conducts root canal treatment with dental laser, he can easily remove all the bacteria.
Biopsy also works with dental laser. Since laser can remove infected tissues, your dentist can check cancer signs and symptoms with ease. Dental laser also allows dentist not to use invasive surgical procedures.
Gum surgery succeeds if paired with dental laser. Besides removing tissues, they can extract infections that exist below the gum line while reshaping it.
Dental lasers literally change your dental experience. This innovative method lessens your worry about invasive dental procedures, drilling session and the likes! To find out more, you can seek emergency dental help with us.